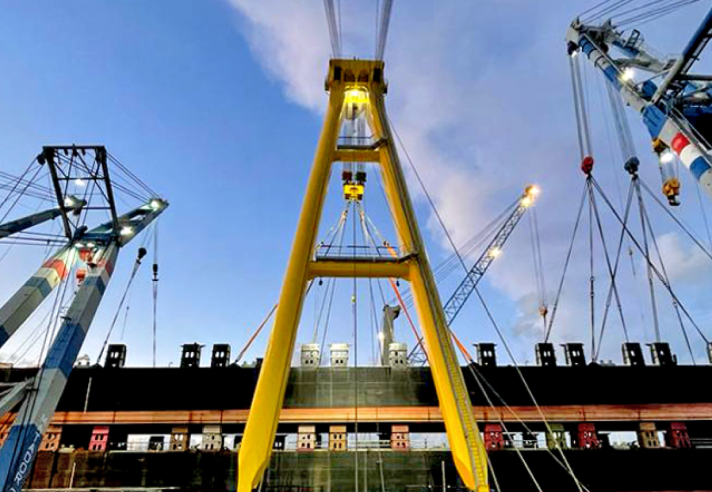 HEBO and Bonn & Mees join forces and establish a new group: Marine People
Marine People is the most comprehensive maritime service provider in Europe. With a portfolio of services in heavy lifting, floating sheerlegs, specialized transport, salvage operations, and emergency response, Marine People can serve the entire port and the businesses operating within it. The backbone of Marine People consists of the renowned Rotterdam maritime companies HEBO Maritiem Service and Bonn & Mees Floating Sheerlegs.
Through the merger of HEBO and Bonn & Mees, 170 years of knowledge, expertise, and specialization are combined, leading to an expanded offering of sustainable solutions to meet the ever-changing needs of clients. This collaboration marks a significant milestone in the maritime sector and allows Marine People to build on a strong foundation for improved growth, better predictable outcomes, and a strengthened market position.
Contact
Interested in learning more about Marine People and our services? Or the opportunities we can offer your company? Please contact Marius Punt at info@marinepeople.nl